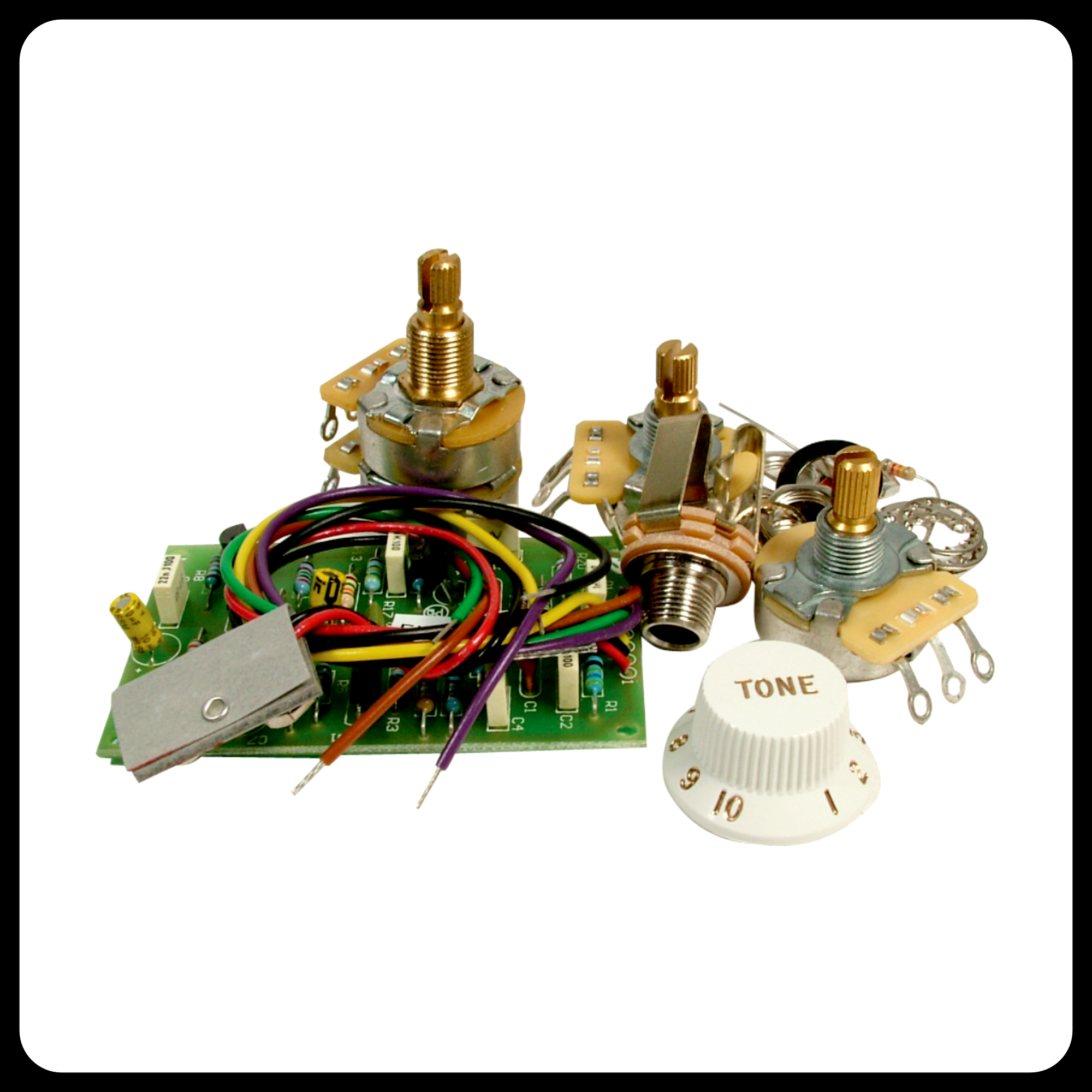 Fender® Stratocaster® Mid Boost Kit Eric Clapton boost style
(Please Read the Details)
Original Fender® Mid Boost upgrade kit for Strats with active electronics. This circuit is used in the signature Eric Clapton and Buddy Guy strats and is commonly referred to as the Clapton Boost.
The Mid Boost knob adjusts gain from 0 dB (no boost) to 25 dB (maximum boosted mids).
This boost sounds great clean and adds powerful control to distortion.
The kit includes a primary PCB board, TBX tone potentiometer, volume and tone potentiometers, output jack, capacitor, and 1/4-watt resistor, mounting hardware, wiring diagram, and setup instructions. Pickups and pickup selector switch not included.
Please send a message before placing your order.
We specialize in custom guitar wiring and hand-wound pickups.
Please let us know if you have questions or clarification.
You can also check our website for more wiring guide info.
Feel free to send a message and we will reply asap.
Thank you!